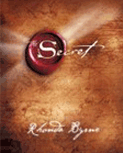 Ok I have a challenge for you.
I just came across a post that I enjoyed and wanted to share, with those of you that are ready for this deep kind of read, something that is truly deeper into the rabbit hole.
If the law of attraction was or is of interest to you, then this takes something like The Secret to the next level.
It was originally only available in German by Claus Janew who researched going beyond The Secret, however you get the English abridged version. All 36 pages are going to take you closer to How Consciousness Creates Reality.
I admit it could be a challenging read however when you get through it and get value from it please post something on my blog site and let me know. I've got a surprise for you if you do.
You can read the post and download your 36 page abridged version below.